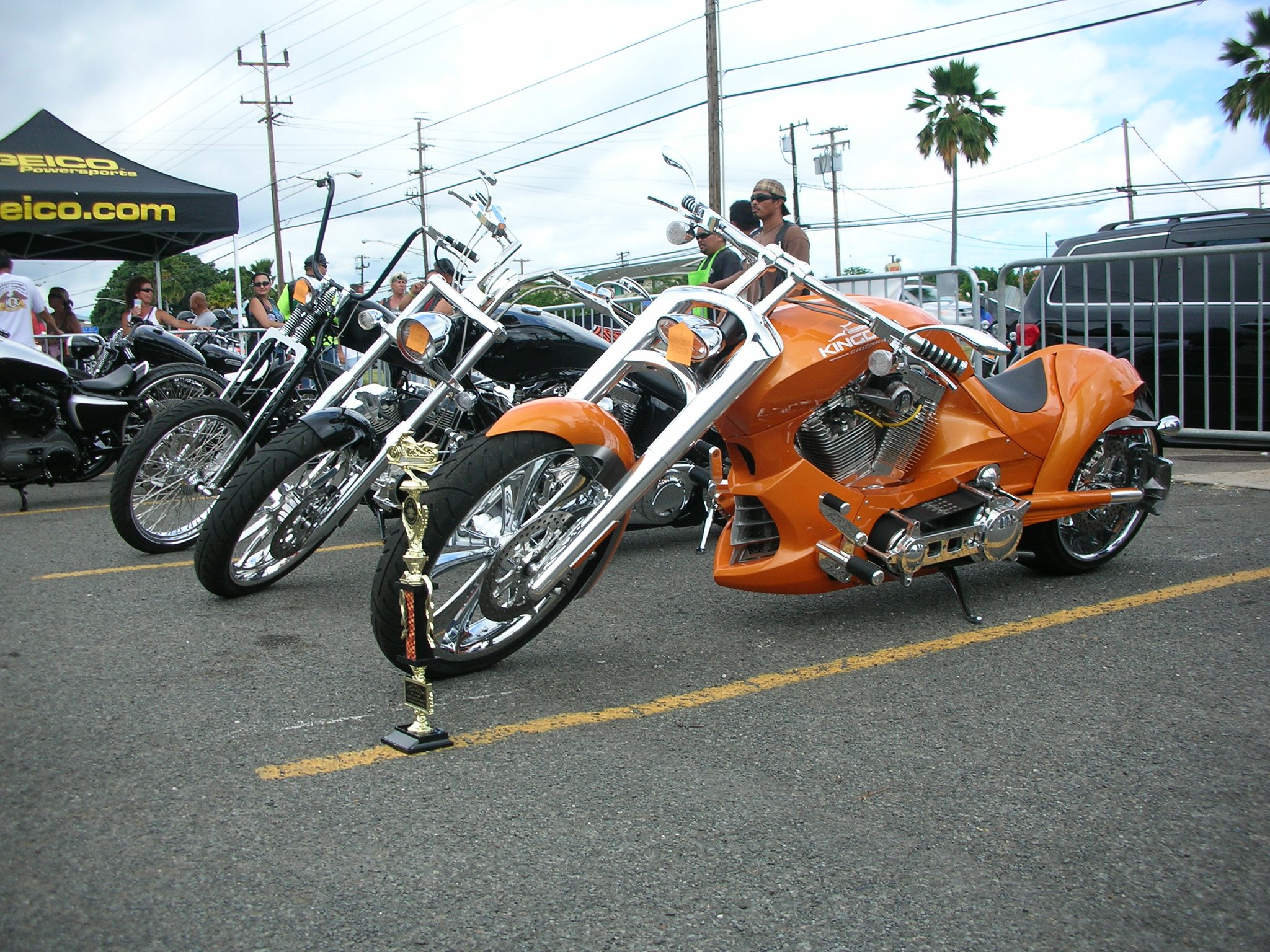 It was a hot day in Hawaii.  I was getting sunburn in the shade, but what do you expect with the sunlight gleaming on all that chrome.  Onlookers were dazzled by the array of metal art displayed across the pavement.  A good turnout I'd say to the 19th Annual Ride-In Bike Show sponsored by South Seas Cycle Exchange in Waipahu, Hawaii.
Dan Kokubun, founder of Kingdom Customs and builder of the trophy winner poses for the camera.  Ok, it wasn't the world championship, but an honor just the same.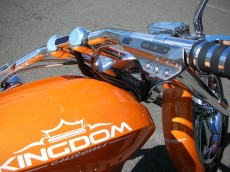 It was quite humbling, actually.  In a gathering as small as this there was a lot of talent present, as evidenced by the mechanical artistry on display.  How do you say which is best when every bike has a beauty of its own.

Winner in the Softail Category…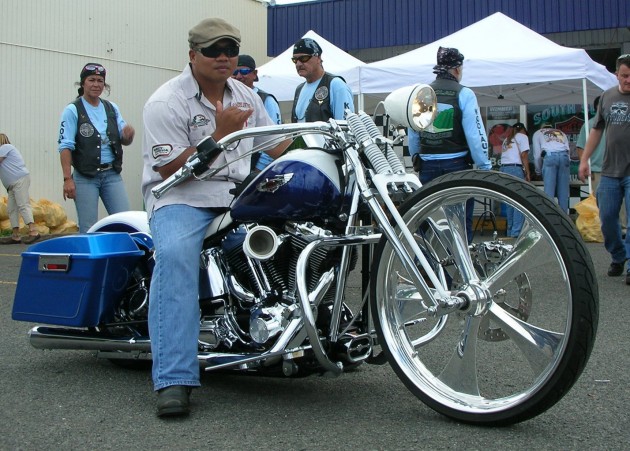 Richard Balicoco presents his tricked out Harley with a friendly shaka.  Looks laid back enough, but this local demeanor comes with some world class skills.  Yes, that's a 26″ front rim.  Not your typical bolt-on component.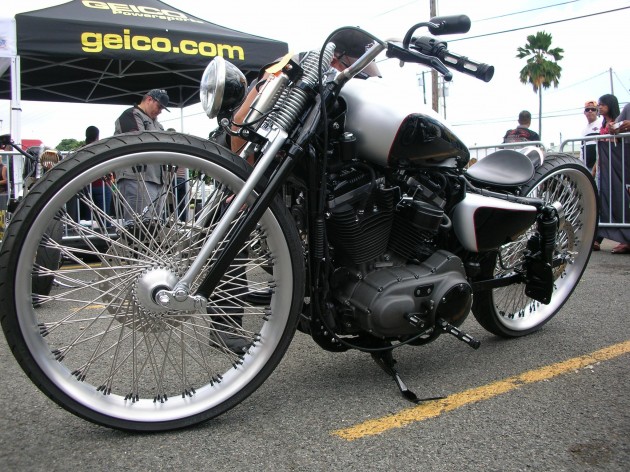 It takes some customizing to get that rim to work with brakes and suspension that were never intended to support a wheel of those dimensions.  Word is that those wheels came with a foreboding no returns policy.  It wasn't a problem for those guys, though…simply eye catching.

And the winner of the Touring Category…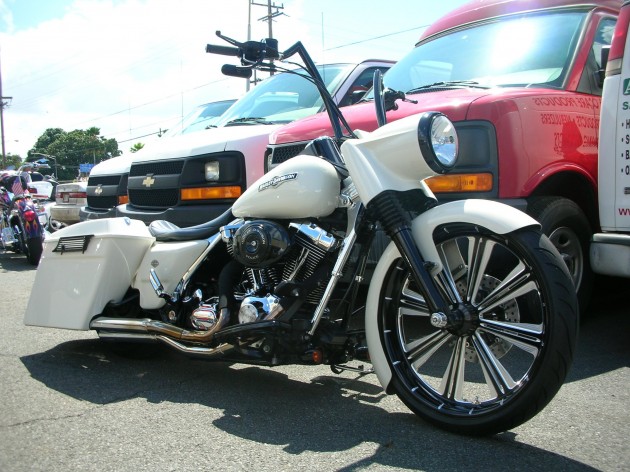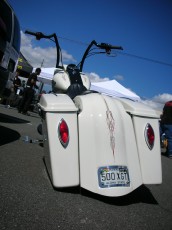 If you look closely on the air filter you will see the word "police".  Is it an ex-police bike?  Maybe just the air cleaner cover, but a nice touch either way.  I love that headlight housing.

For those of you who think that the islands are an ocean away from the world's talent in bike building, think again.  We've got talent right in our back yard…next to the mango tree.