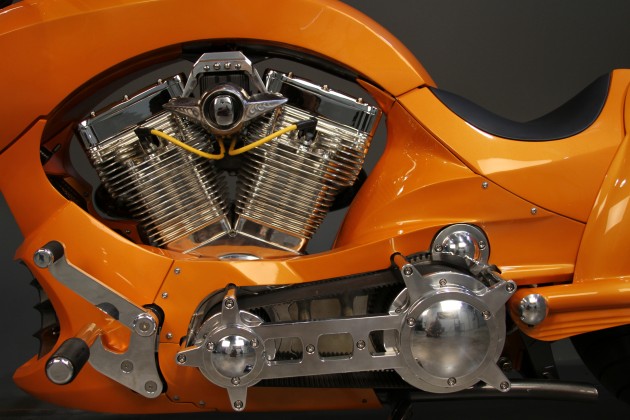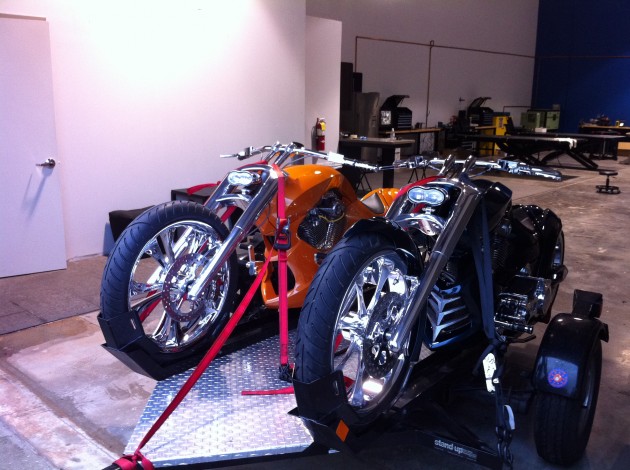 In mid January, a brighter and more outspoken sibling debuted along side Ol' Blue.  Lamborghini Orange is the color, and if you had a Lamborghini, you'd see that the colors matched perfectly.  We borrowed the color codes from the bullish brute and layered a liquid pearl right onto a Stiletto.  I have to say that I'm very pleased with the results.  I think the color and the attitude compliments the bike perfectly.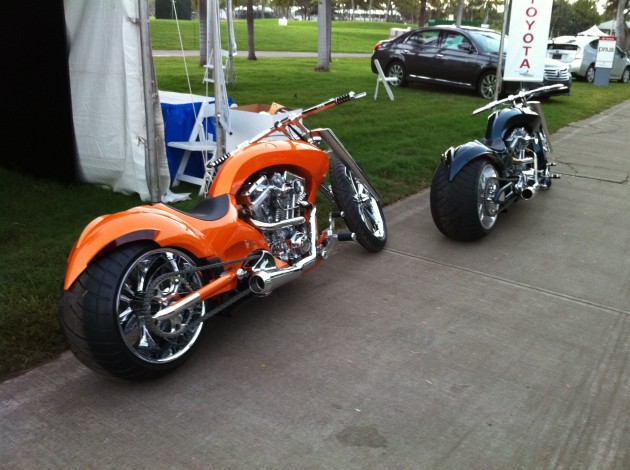 It was nice to see them gleaming side by side.  It was even comforting to have the first born lead the way througout the week of the Sony Open.  For those of you who don't know…a bit of family history tells the story of Ol' Blue, the prototype and first of its kind.  Many hours were spent defining the lines and developing the smooth contours you see in these Kingdom Custom bikes.  Ol' Blue carried us through those growing pains.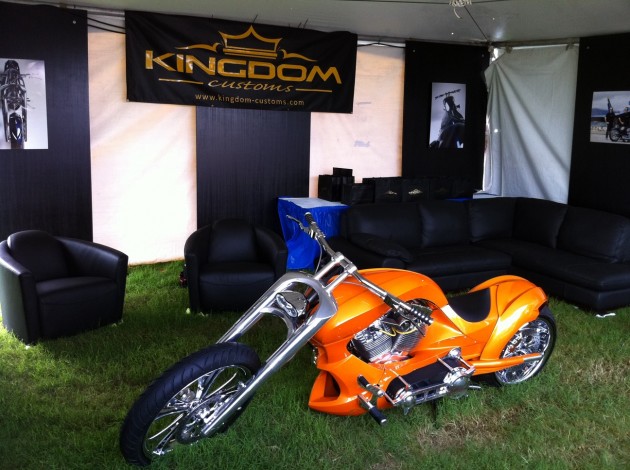 Make no mistake about it, the newborn can stand alone.  The bright color enhances the demarkation of every ebb and flow.  Gleaming orange go from dark to bright over every edge.  The family resemblance is unmistakeable, however upon close inspection, you will see a few alterations…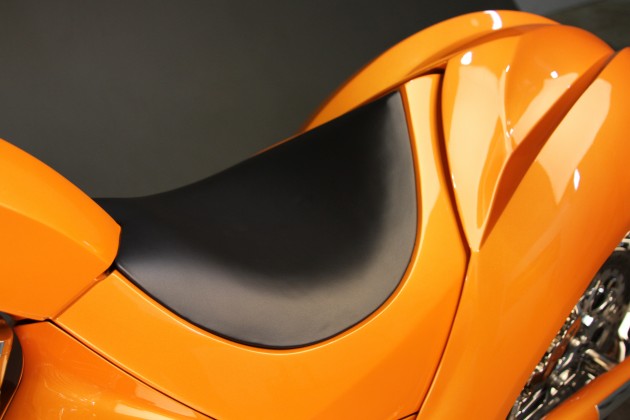 A newly designed seat pan with a perfectly matched seam between the leather and the paint.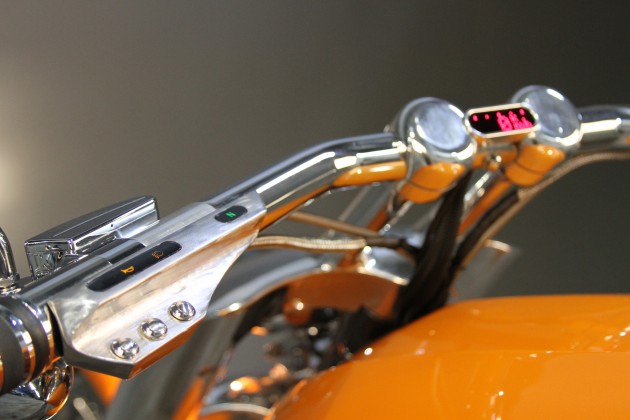 A custom hand-fabricated button pad puts switches at your fingertips.  Also notice the lighted indicators that relay functionality and system status.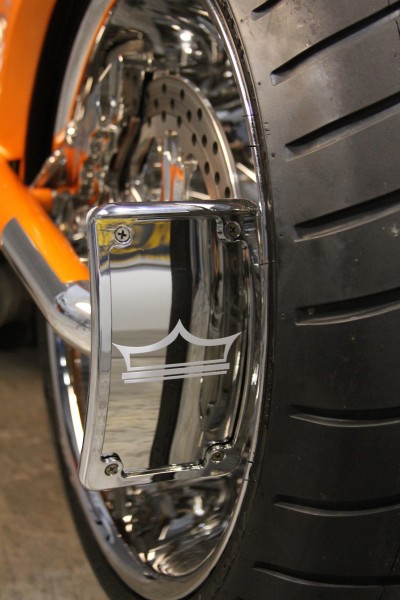 An LED lit license plate holder.  Yes, I know, not my favorite thing to put on a bike like this, but good old DOT has got a way with making us do things.
And one of my favorite additions…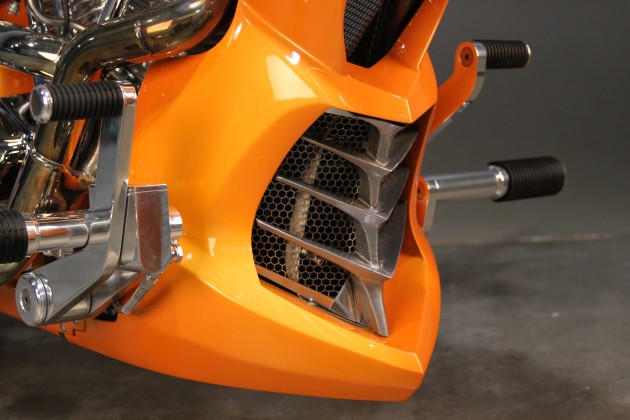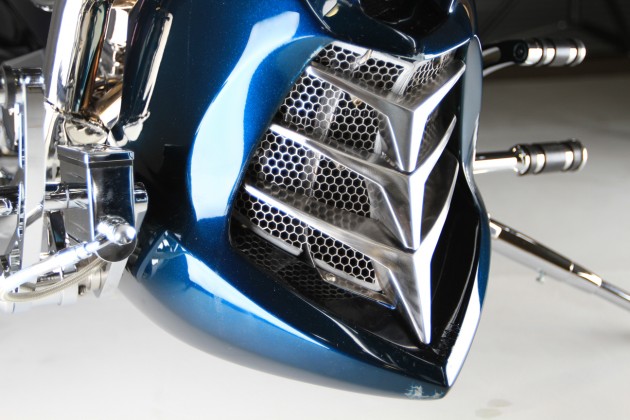 A new grill to give the newbie a unique touch.  Every kid has got to be a little different from big brother.  The lines are slimmer and the look and feel is much lighter.
Ol' Blue's grill…
All in all, it's an exciting addition.  I hope you like it.  I'm really interested in what you think.  Please type in a word or two in the comments link below.  I would really appreciate it.
Oh, and by-the-way, in case you were wondering…baby brother needs an owner.  The MSRP on a base model Stiletto is $65,000.  But times are tough, so if you're really interested, send me a note and let's talk.
Dan